Missing defects in production can be very costly for manufacturers – in time, money and your reputation with customers. Find defects where they occur with sigPOD, a process monitoring platform that makes the industry's most advanced use of digital process signature technology.
Watch this short video to learn more about how sigPOD can help you meet your Manufacturing 4.0 goals.
Interested in how sigPOD could improve your production line? Our sales team would be happy to provide you with a quote and custom consultation. Contact us to learn more.
5 ways a process signature reveals insights from your production line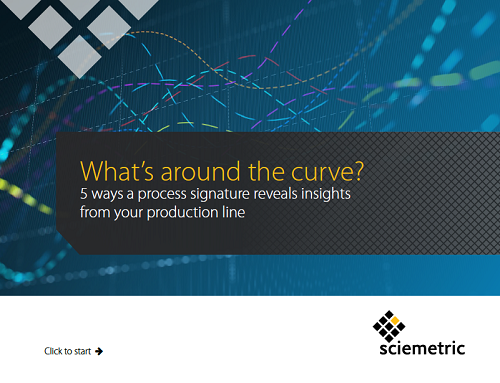 In this e-book, you will learn how to: 
Use process signature data to derive key insights
Achieve better defect detection
Set more effective limits 
Optimize test cycle times
Adapt and adjust, quickly
Continuously improve the production line
 Harness the power of in-process test and Industry 4.0 with proven solutions from Sciemetric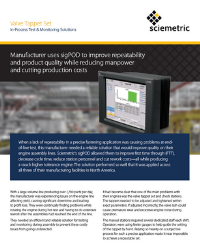 Manufacturer uses sigPOD to improve repeatability and product quality while reducing manpower and cutting production costs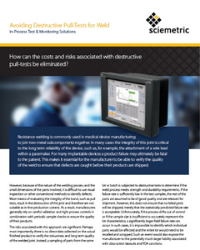 Manufacturer uses sigPOD to reduce the costs and risks associated with destructive pull-tests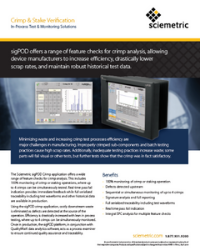 Use sigPOD to increase efficiency, drastically lower scrap rates, and maintain robust historical test data
sigPOD delivers real-time pass-fail feedback and
advanced defect detection capabilities
sigPOD delivers real-time pass/fail feedback for virtually any critical-to-quality manufacturing process on the production line.
From crimp and dispense to torque, weld and more, even the subtlest problems can't hide from sigPOD.
Explore the latest insights
from our experts in in-process test
GET SIGPOD FOR YOUR PRODUCTION LINE