Achieve faster runoff and launch production lines more efficiently
Getting a new production line up and running can be a nightmare. Even runoff of individual stations can be a frustrating exercise in trial and error. It's time and money wasted as quality engineers wade through piles of spreadsheets trying to identify major startup problems.
We help manufacturers overcome this common challenge. In one case, an automotive OEM is launching new lines an average 1000% faster! This has resulted in cost savings per plant of millions of dollars thanks to greater efficiencies and faster time to market.
How? By breaking down traditional data silos. We employ the digital tools to capture and analyze the data generated by production line and machine processes.
This gives immediate insight to spot anomalies that point to issues with calibration, alignment, pressure, angle and whatever other parameters are relevant. Issues that previously took days or weeks to diagnose are now resolved in a matter of hours, even minutes.
Book a consultation to discuss how Sciemetric's process monitoring and manufacturing analytics platforms can help your operations get productive, faster.
---
Get production up and running faster using manufacturing data
The Challenge
Poor insight into major start-up problems
Difficulty creating runoff data reports
The Answer:  Data Analysis
Identify bottlenecks
Conduct "what if" experiments offline
The Results
Quickly resolve issues
Easily generate reports on runoff data
Customer Success Story: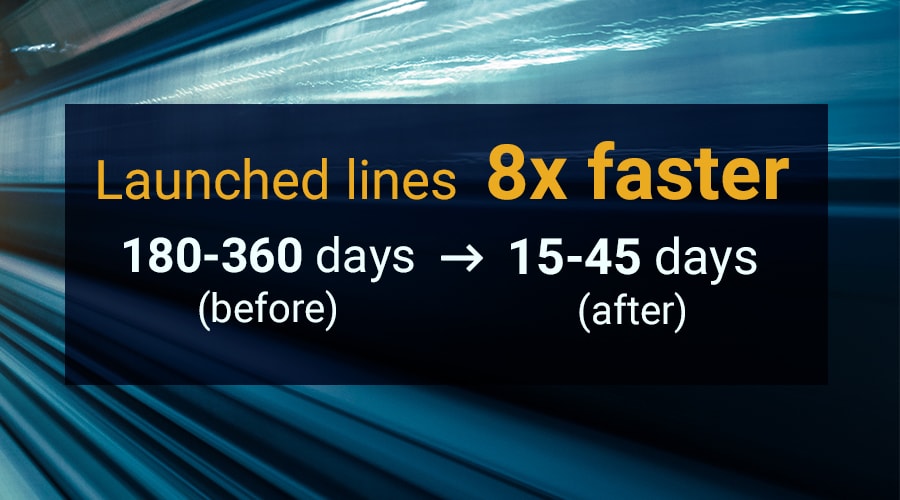 Learn more about the role of digital signature analysis to diagnose and address startup and production issues.
---
Quicker runoff matters for machine builders, too
We understand that integrators operate on razor-thin margins. It's imperative to be able to sign off on a build as quickly as possible and move on to the next one.
Capturing and analyzing data through each step of the build will save time, save money, and demonstrate to the customer that the job was done right.
---
Launch production lines and new manufacturing equipment faster with Sciemetric
Sciemetric has the set the standard for data management and manufacturing analytics through 25 years working with leading OEMs in industries like automotive, off-highway, medical and consumer electronics.
We have the expertise to work with your existing technology investments and make your operations Industry 4.0 ready:
Immediately identify bottlenecks
Systematically diagnose and eliminate root cause
Compare data between new lines and existing ones to show conformance
Save time and money with standardization between comparable lines and plants
Explore how our QualityWorX suite of data management and manufacturing analytics software and sigPOD, our out-of-the-box solution for monitoring test and assembly processes, can help you speed up runoff and launch new lines and machines faster.