Leak tests are required in any application where seal integrity is important. Small leaks missed early in assembly can cause big problems downstream, including expensive teardowns and repairs, quarantines and more.
Many manufacturers rely on leak test as an end-of-line test. Sciemetric's approach to in-process testing makes it possible to also leak test at critical junctions along the manufacturing line, without affecting productivity, so that defects are found as soon as possible, when they are most cost effective to fix.
Here are just some of the results we've helped our customers achieve:
Reduced gage R&R and more confidence in test results
Leak stations brought in-line to increase efficiency and accuracy without impacting throughput
Savings in cost and headcount by reducing test stations
More leaks detected to slash repairs, scrap and warranty issues
Optimization of tests and continuous process improvement using rich data collected right from the line
Deployment of an easy-to-learn, easy-to-maintain leak test that meets increasing productivity demands
ROI in 4 to 6 months
Sentinel 3520 Leak Tester: Innovative, patented technology
Built for your toughest leak test challenges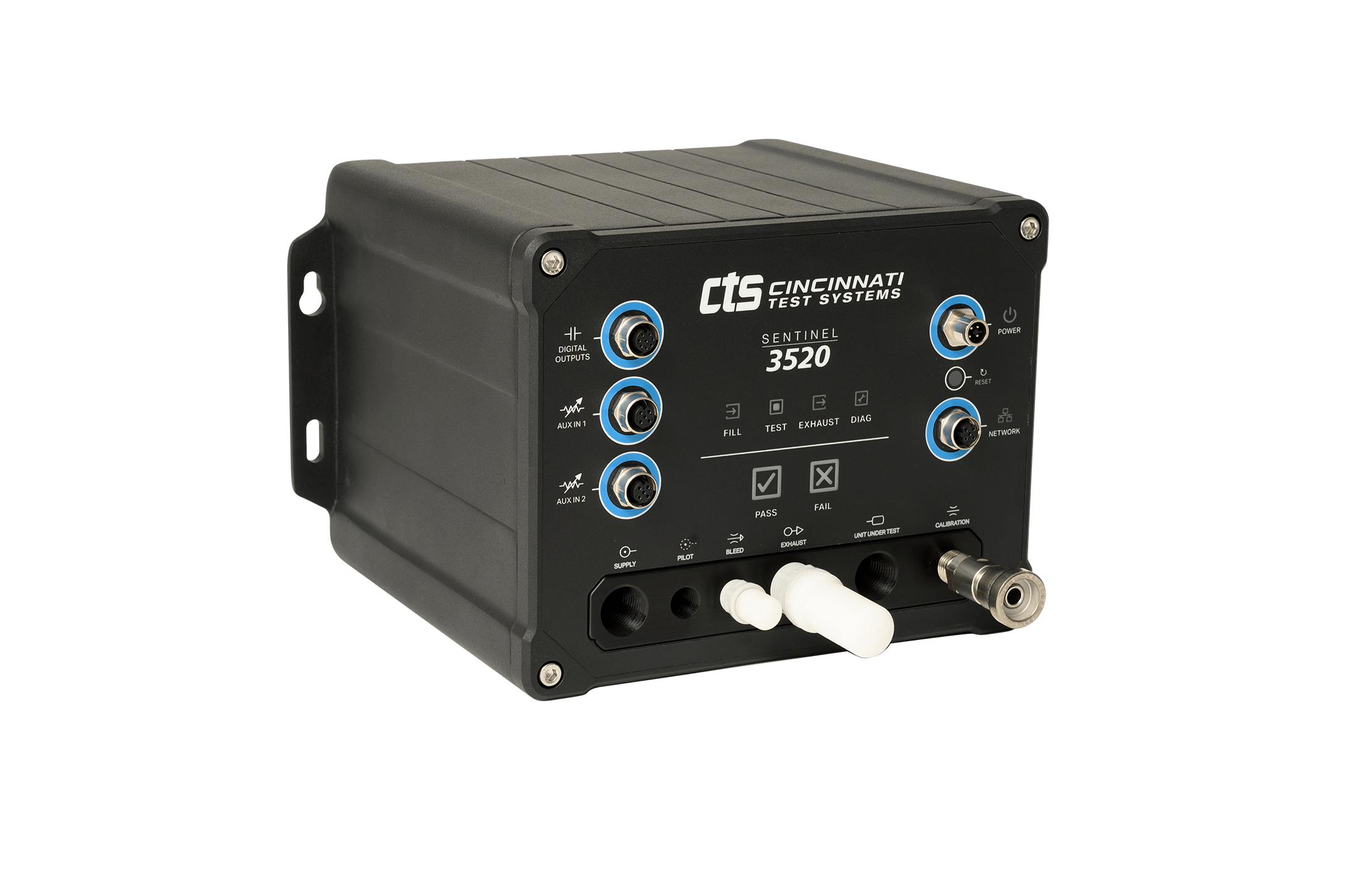 When you're struggling to balance accuracy, cycle time and Gage R for a complex leak test, the Sentinel 3520 is up to the challenge. The Sentinel 3520 can test parts with volumes of less than 1 cc and up to 1,000,000 cc, variable volume parts, and parts requiring temperature compensation— all while delivering the speed, accuracy and repeatability manufacturers require. This leak test instrument also offers advanced configurability to meet your requirements using Sciemetric's Process Signature Verification (PSV™) software, accessible at the station using the sigPOD controller. 
Use your production data to improve your leak test with Sciemetric
Using the data generated during your leak test processes is the quickest way to improve your leak test. Sciemetric's QualityWorX suite of data management and manufacturing analytics software allows you to consolidate your leak test process data with data collected from other key application tests from across your line, enabling complete democratization of data: real-time analysis capabilities across your enterprise. 
This data can be used for a variety of improvements on your leak test, including:
Faster to find the right test limits
Faster test setup
Hit both Gage R and cycle time targets
Immediately visualize the effect of changes on the test
Ability to keep leak test optimized
Birth history traceability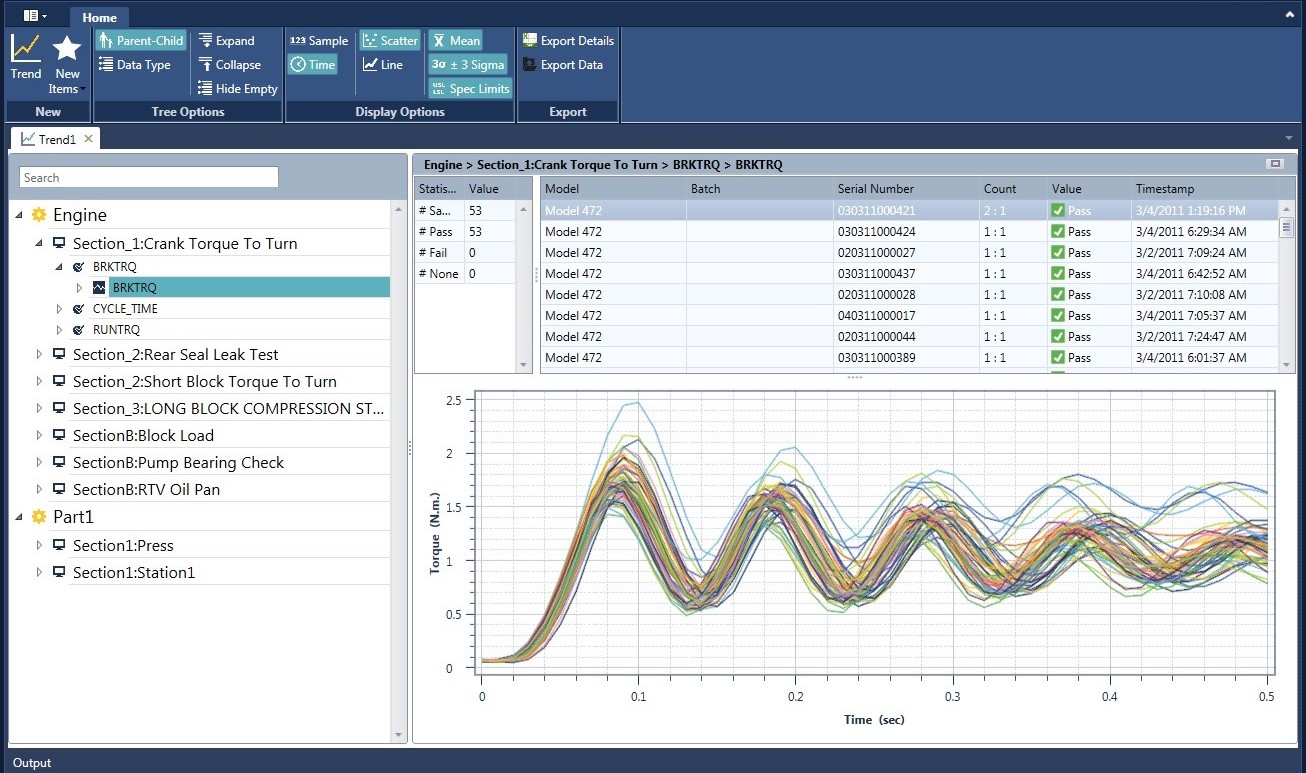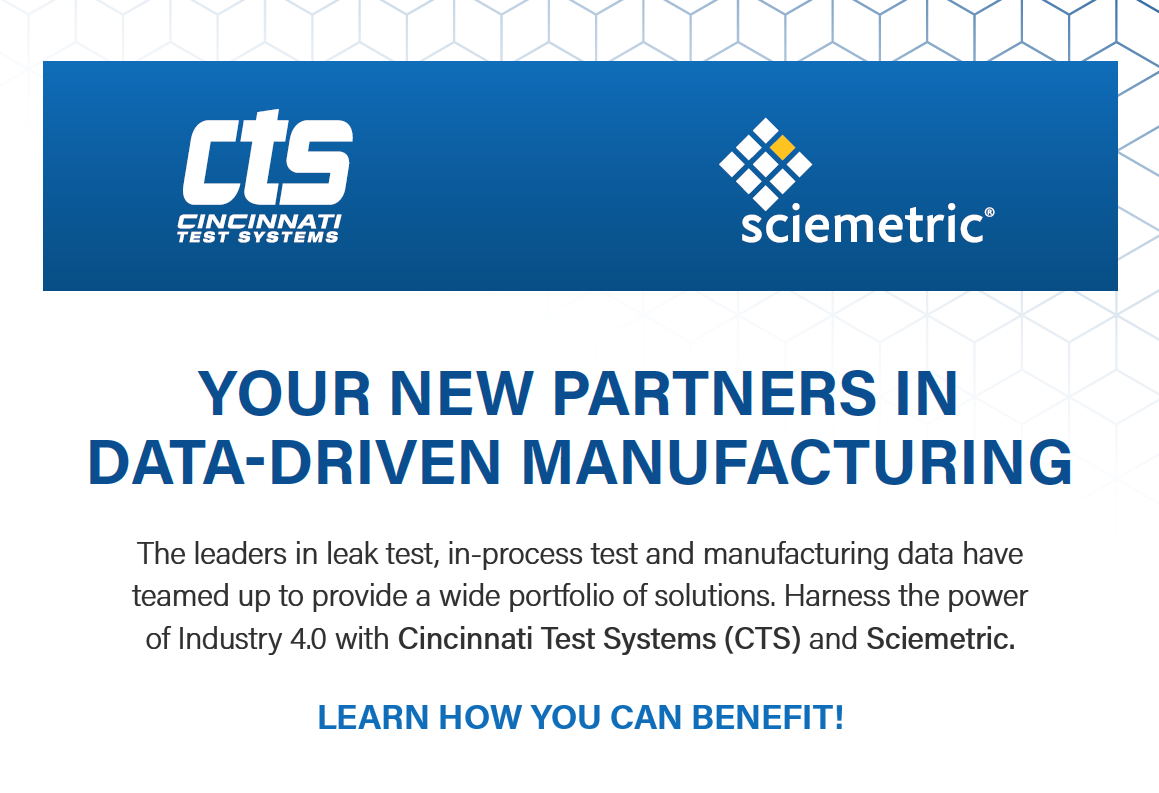 Benefit from the most comprehensive leak test product lineup in the industry
Sciemetric's partnership with Cincinnati Test Systems (CTS) means that customers gain access to products and support across the industry's most comprehensive leak test product lineup. This partnership offers you the most innovative leak test technology and industry-leading accuracy and reliability, making it the ultimate defect detection and productivity solution for leak test on manufacturing production and assembly lines.
We offer leak testers for small and large volume applications, applying pressure decay, mass flow, vacuum, and more. You can rely on the CTS and Sciemetric portfolio of products to catch even the smallest leaks in any part or product where seal integrity is critical.
VIEW INFOGRAPHIC: LEARN HOW WE CAN HELP YOU SUCCEED IN INDUSTRY 4.0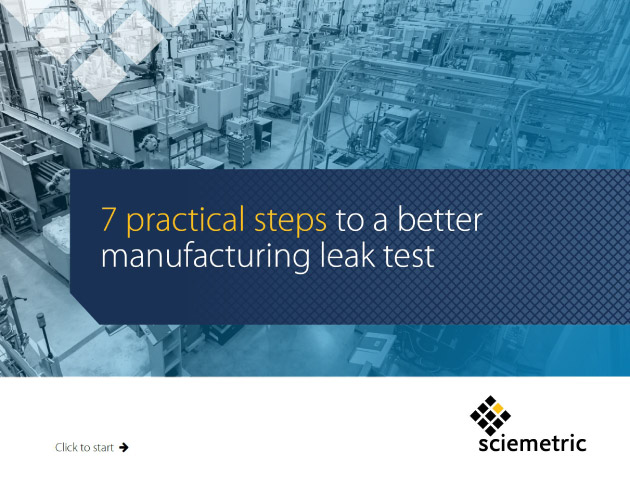 7 steps to better leak testing
Leak testing isn't just a science, it's an art. Many variables can impact test outcomes, and you need the right tools to manage them. This free eBook gives you best practices, a proven methodology, and practical tips to achieve better results starting today.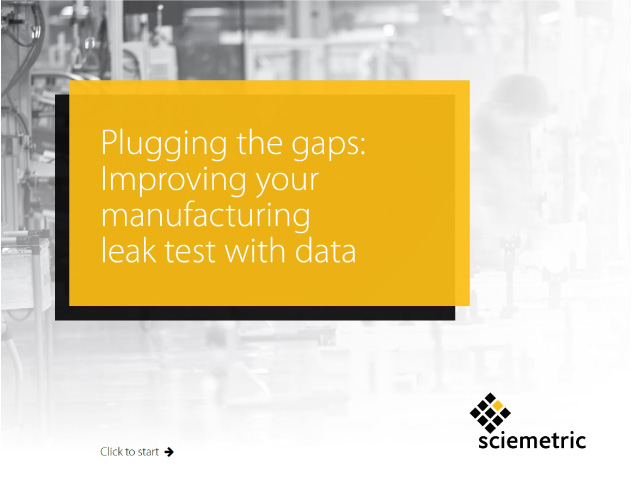 Leak test is better with data
Is your leak test smart enough for Industry 4.0? In this free e-Book, learn how digital process signatures give you the insight you need to improve your leak test with better test limits, greater repeatability, reduced cycle times, full traceability, and more.
"Ask The Experts" Sciemetric video series
Real-world answers to real-world questions
At Sciemetric, we've spent more than 35 years developing and delivering innovative solutions for the problems that plague manufacturing production lines. Slow cycle times, unreliable test results, poor traceability, uncertainty in test limits, high warranty and recall costs and more—these are the challenges we thrive on. Our Ask The Experts video series gives quick, straightforward answers to the questions our customers ask us every day.
What factors influence the time it takes to fill a part before leak testing?
Why is my leak rate repeatability so poor?
How can I reduce the cycle time for my leak test?
How can I quickly confirm that my leak tester is working properly?
Discover how we've helped other manufacturers
improve their leak test
Industrial AC manufacturer challenged to meet EPA leak standard in available cycle time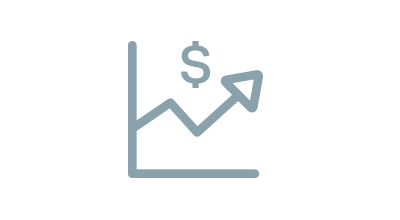 Enabling manufacturer to increase production at a reduced cost with the right leak test for the job

Helping a manufacturer achieve fast cycle time and repeatability—without sacrificing quality
Want to improve your leak test?
Let's talk!
Sciemetric is a leader and pioneer in In-Process Test (IPT) for discrete manufacturing. We provide manufacturers in automotive powertrain, off-highway, industrial, and medical markets with Industry 4.0 smart technologies that help optimize yield, boost quality, and reduce costs. Our expertise in leak testing and other plant processes comes from walking thousands of production lines over our 35-year history. Talk to a leak expert to find out how Sciemetric can help you achieve your leak test goals.