E-book: 7 practical steps to a better manufacturing leak test
Leak testing is often an art as much as it is a science. Manufacturing quality engineers and machine operators on the production line must contend with variations in air supply, thermal effects, swings in ambient temperature, station setup and so on. Confidence in your leak test begins by mitigating all the external factors that can undermine accuracy and repeatability.
That takes experience, armed with the right tools and process methodology. On today's factory floor, digital process signature, or waveform, analysis, coupled with powerful applications for big data analysis and visualization, can be used to eliminate much of the uncertainty and guesswork.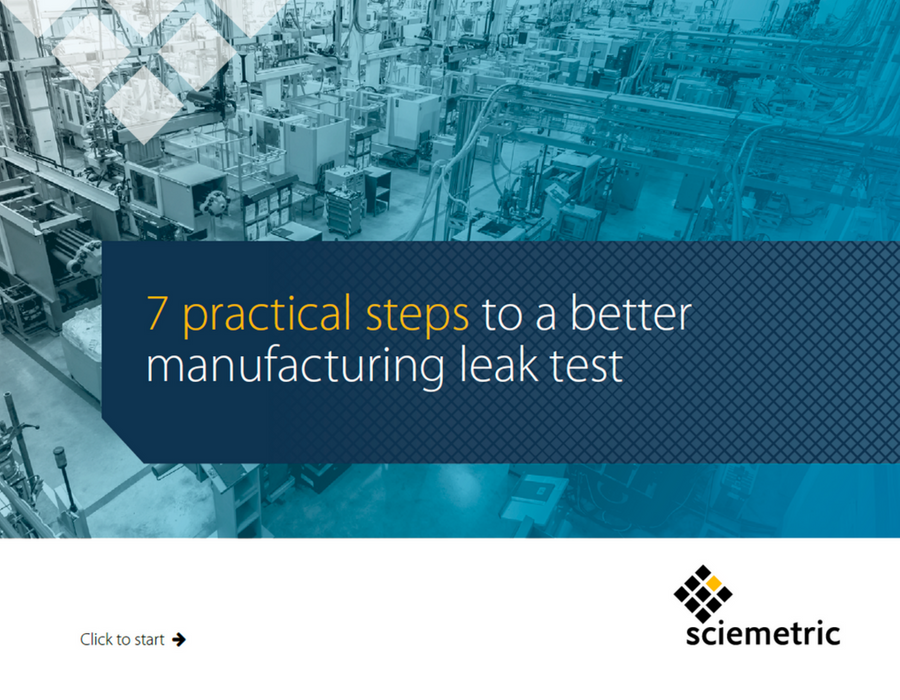 What you will get out of this e-book: 
5 things to check to get the setup right 
4 details to ensure repeatability 
What to look for in your leak test data
The fastest way to set the right test limits 
6 tips to shorten cycle time 
4 ways to keep your leak tester honest 
Use your warranty claims for continuous improvement 
How Sciemetric can help you eliminate uncertainty and guesswork for a better leak test