Contributed by: Sciemetric Staff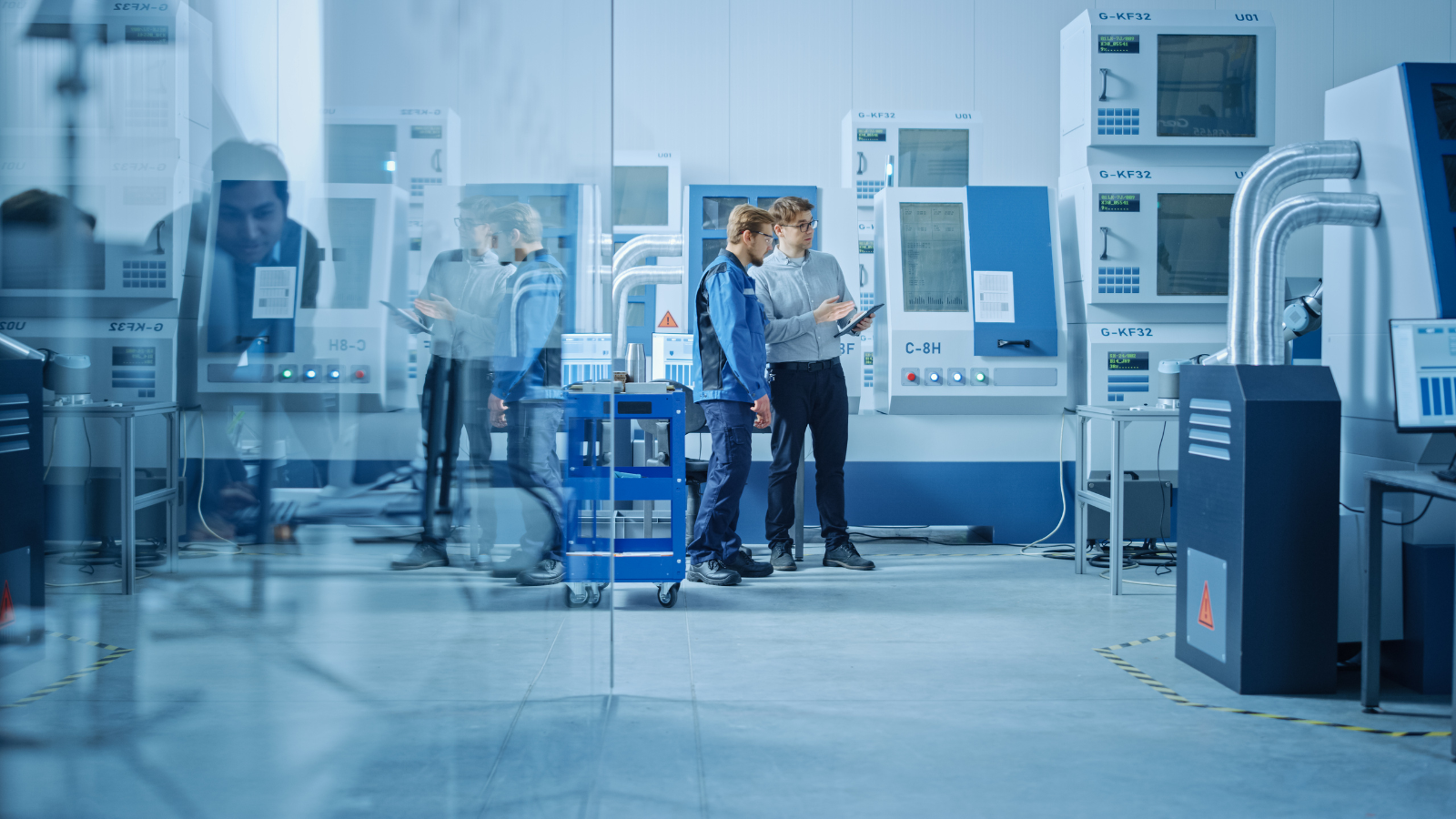 Testing during the manufacturing process is important to identify the destruction points and durability of products in the field. The design of these destructive and durability tests must be reflective of real-world scenarios and provide reliable results to confirm safety and product quality. 
Below are 5 considerations to keep in mind when designing a custom destructive and/or durability test system.
1. Multitasking Test Setups 
Consider how many product lines or pieces of equipment your test system will need to accommodate—and consider flexibility for the future. Accommodating numerous test setups requires a larger number of fixtures, etc., and they will likely need to be able to be controlled separate from one another at times (for example, accommodating the need for multitasking hydraulic systems). 
If your system is going to be accommodating different product lines often, setting the system up to automatically adjust to the needs of each test will make the tests run more efficiently. Sensors can be added to a system so the testing equipment will automatically adjust to how much power is required for each different setup, managing the strain on the system for safety and efficiency. 
2. DAQ/Data Collection Strategy 
Gathering data from your test processes is the best way to identify problems that may impact product quality. In the event of a quality issue or warranty claim, your data can be used for root cause analysis and identifying how to improve your test to prevent the issue from happening again in the future. 
It is best to design your system to accommodate data acquisition from the beginning, as monitoring equipment can then be easily adhered where most convenient and aligned with the test equipment you'll want to monitor. Be sure to discuss common critical-to-quality processes with your integration/build team during the design phase to properly accommodate this.
3. Plumbing and Fixturing
Make sure to discuss the plumbing and fixturing requirements for your new testing systems. You will need to consider plumbing to each individual fixture required for testing. This has to be engineered for the proper size and safety precautions to allow for adequate pressure and flow required to each station. The trench work must also be considered so that the tests can be conducted safely and efficiently on the floor. 
Also consider flexibility into the design, as test requirements can evolve over time. Be sure to discuss where you might want flexible hose instead of rigid piping, etc.
4. Safety of Testing Environment
The nature of destructive and durability testing is that pieces of equipment or other by-products of the test process could become a safety hazard for those in the direct vicinity of the test. 
It is important to consider accommodations that will be needed to ensure the safety of test operators and plant staff during the design phase. These considerations could include control stations located outside of secure testing rooms, proper venting for any harmful gases, etc. 
5. Project Management 
When choosing a team for your next custom manufacturing test machine design and build project, there are a variety of considerations. However, some key things to look out for include the team's engineering expertise and overall project management abilities. 
Sciemetric's design, build, and integration team is made up of a team of experienced engineers with decades of knowledge garnered from working on manufacturing lines across the globe. Sciemetric's team works with manufacturers through every stage of the design-build project, even working directly with the manufacturer's suppliers, to ensure seamless project management throughout the process, alleviating the pressure on the customer. Contact us if you'd like to discuss your next project > 
How Sciemetric Can Help 
Sciemetric's ISD (Integrated Systems Division) offers flexible, customizable services and solutions to meet your needs for turnkey, custom machine builds, retrofits, and upgrades. We work with your team to deliver a solution to meet your specifications, managing every stage of the design, build, and integration process. Services are available all around the world, with local support located across USA, Canada, Mexico, India, China, UK, and Europe. Contact us to work with the Sciemetric team to identify your needs and bring your next project to life >   
---
Application Note: Destructive & Durability Testing System for Hydraulic Components 
A major manufacturer of agricultural and construction equipment required the design, build, and installation of large-scale hydraulic power and control units for a new testing facility. The units needed to be designed to test the destruction points and durability of large farm and construction equipment, able to accommodate testing numerous large machines in their product line. This project required complex multitasking of hydraulics to ensure controls sequencing and to maintain the right amount of pressure throughout each test cycle, as well as interfacing with a data acquisition (DAQ) system.
Read this application note to learn how Sciemetric's ISD (Integrated Services Division) design-build team delivered this turnkey testing system.