ebook - improve leak test with data
Plugging the Gaps: Improving your manufacturing leak test with data e-book
On the manufacturing line, the struggle to test for and address leaks that lead to faulty parts and warranty claims is nothing new — but rising expectations for product quality and reliability are putting leak tests to the test. How can quality engineers meet Industry 4.0 requirements for emission control, performance and reliability while coping with increased production volumes that demand shortened cycle times? Make the test better with data.
This e-book explores why manufacturers must collect waveform data – or digital process signatures – to enable faster, more efficient and reliable leak testing. Inside, you'll find:
Explanations of how waveforms enhance quality control and continuous process improvement using signature analysis and big data analytics
Case examples that demonstrate how signature analysis can help you:
- reduce leak test cycle times
- hit gage R&R targets
- accelerate test station deployment
- …and more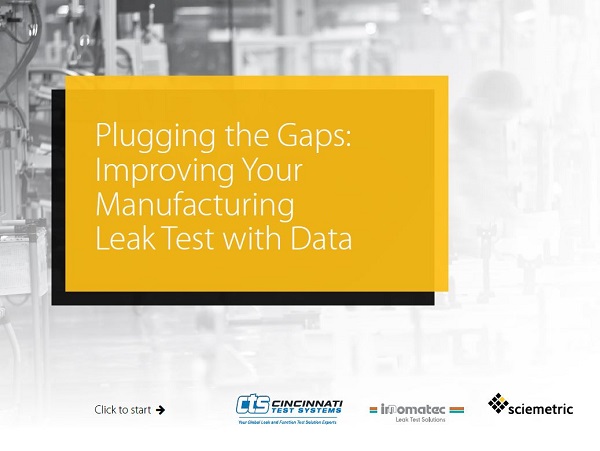 Fill out the form to access our free e-book and learn other ways you can make significant improvements to your leak test right now, using data analytics tools.