Our Service Team
Sciemetric services are delivered by a dedicated team of data analytics experts, application, quality and process engineers, and project managers. We are all highly skilled and certified professionals that draw on decades of experience and collective knowledge of manufacturing processes and test methods. Our top priority is that as a customer you are most successful with our technology and can maximize the benefits of your Sciemetric investment.
Whether it's finding ways to improve throughput, designing a new test solution, resolving a challenging problem on your assembly line, commissioning equipment on your plant floor, training your staff or responding to a support inquiry, we are there to make it happen and help you get it right from the start.
Sciemetric offers global support with regional offices in five countries: Canada, United States, United Kingdom, China and India.
Engage our services to ensure faster, safer and most efficient implementation of our technology and equipment. After all, we are the ones that have the most in-depth knowledge of the capabilities of our products.
---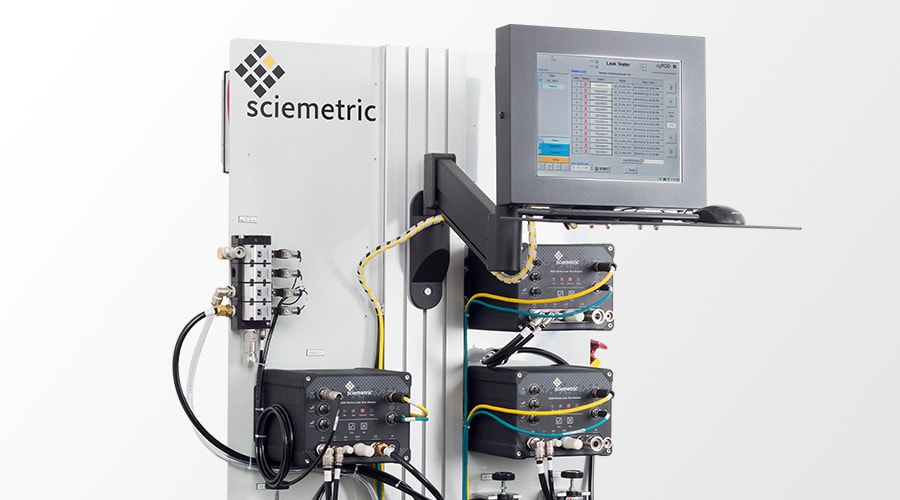 Support for your leak tester
Manufacturers know that leak testing is one of the most challenging areas of production line testing. That is why Sciemetric offers a range of services and support to ensure your success throughout the lifecycle of your leak tester – from initial consultation to deliver the leak tester that is best optimized for your part and production schedule, through to Installation and Support services, to Maintenance and Calibration services, and Training.
---
Make the most of your data with the help of our manufacturing analytics experts 
Sciemetric Data Management and Manufacturing analytics consultation can help you gain the indispensable insight for data-driven decision making. Not just any data, but reliable and real-time data you can trust. We've been helping manufacturers make better use of their data for more than a decade. Our approach to data analysis is based on industry-leading process signature technology and a suite of tools for smart factory monitoring and process optimization.