Catching and analyzing defects in real-time helps manufacturers improve product quality, production efficiency, and achieve higher yields by catching problems when they are the easiest and most cost-effective to fix. However, not all defect detection software and defect detection systems provide the level of insight required to pinpoint specific problems during each operation. The Sciemetric EDGE and sigPOD in-process platforms integrate measurement, monitoring, data collection, and reporting of Manufacturing 4.0 into each step of the manufacturing process and every critical-to-quality station on your line.
Detect defects to improve product quality during any process on your production line
Sciemetric's defect detection software and solutions can be applied to virtually any pass/fail test or production process in discrete manufacturing, including: 
Sciemetric's systems deliver data in real-time, so you can catch defects as they occur. In depth, visualized reporting provides valuable insight into your processes, giving manufacturers the ability to analyze and correct the cause of defects quickly and with minimal disruption. For over 30 years, Sciemetric has been leading the development of data-driven manufacturing technologies for front-line defect detection. Manufacturers across all industries trust our flexible, powerful solutions to help them reach their Industry 4.0 production goals.
CONTACT US TO DISCUSS HOW WE COULD HELP IMPROVE YOUR DEFECT DETECTION
---
The Sciemetric difference: The most accurate defect detection and quality control using digital process signature verification
Sciemetric's solutions are powered by our exclusive technology, process signature verification (PSV). A digital process signature is a visual representation of everything that happened through every millisecond of a manufacturing process or test cycle. It is visualized as a waveform through PSV. 
By analyzing and collecting more data points than is typical of other quality assurance and defect detection systems, PSV provides the most accurate, reliable, and repeatable measurement of manufacturing processes.
This provides a baseline profile that makes it easy to determine pass/fail during the inspection process in production real-time and establish a range of acceptable deviation. Defects are caught quickly, before the part moves on to the next station.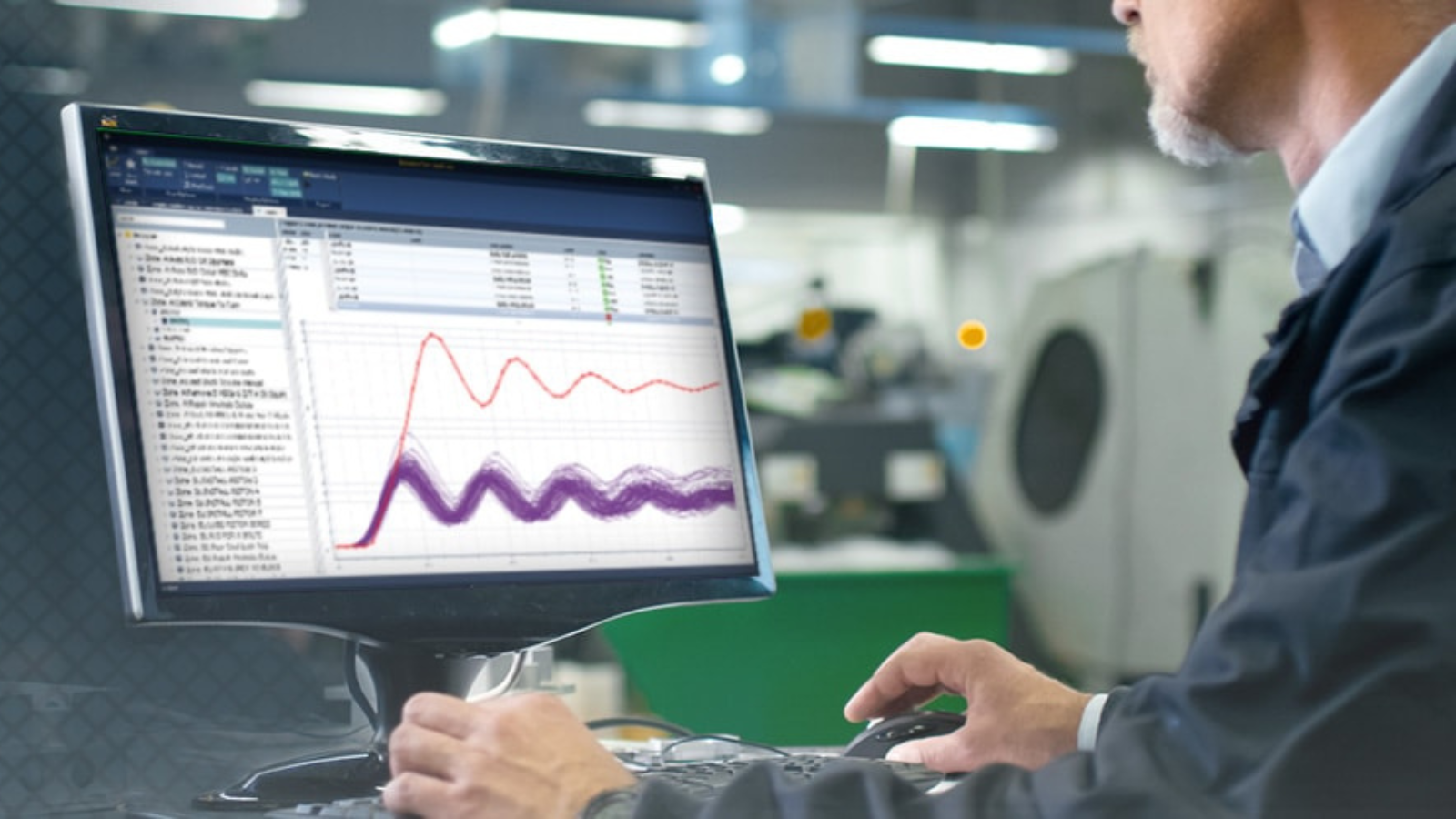 ---
Simplify production defect detection: One standard solution for automated defect recognition & analysis across your production line
A major benefit of Sciemetric's defect detection solutions is that Sciemetric technology can be used for virtually all in-process applications across the production line, simplifying the implementation, daily use and ongoing management of test systems. Our solutions are designed to be flexible, so you can apply our technology to one station, a few stations, or across a whole line or enterprise. Using Sciemetric's standard product platform strategy with common hardware and software across the plant offers many benefits, including:
Easy integration into existing manufacturing process testing systems
Advanced manufacturing process reporting and analysis
Real-time pass-fail feedback across multiple testing stations
Ability to investigate quality issues across stations to identify root cause 
Fewer types of test systems to understand and manage
Standard look and feel reduces training requirements and the learning curve
Easier to clone a station
And more
CONTACT US ABOUT IN-PROCESS TESTING CAPABILITIES ACROSS YOUR LINE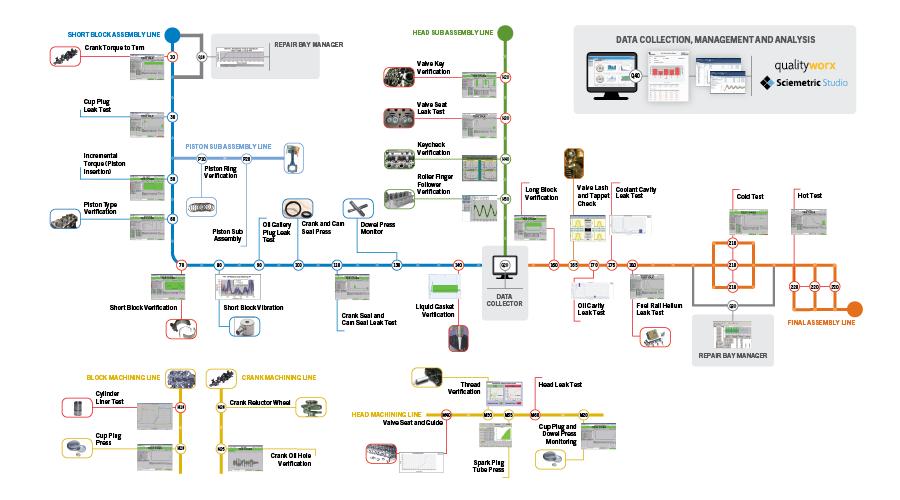 ---
Integrity testing means better quality parts, fewer defects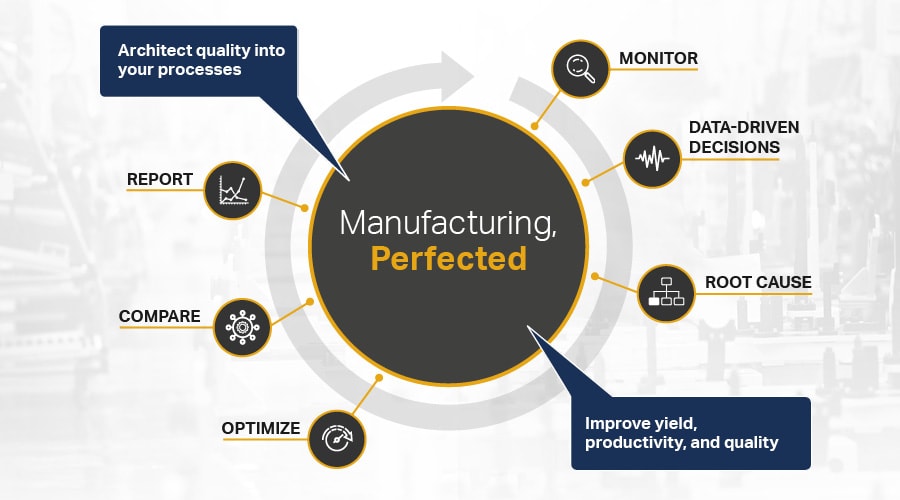 Sciemetric helps you make it right the first time
Continuous improvement comes from excellent visibility and a thorough approach to understanding the root cause of all process failures using data-driven diagnostics and comprehensive reporting. Contact us to discuss how our defect inspection software and platforms can benefit and improve your production line.