ebook - mfg data 101
Everyone wants to use their manufacturing data to improve product quality and production efficiency, but where do you start?
If manufacturing data feels daunting, you are not alone. Perhaps it feels too complicated. Or too costly. Or you're not sure what type of tools will work the best to help you deal with the daily challenges on your production line. If any of these apply, this ebook is for you!
In this ebook, we cover the basics of what you'll need to know to get started with manufacturing data. Topics covered include: 
How Much Data to Collect, Which Data to Collect, and How Long to Keep it
How to Structure and Consolidate the Data
Different Types of Manufacturing Data Tools
Checklist: What To Look For When Choosing Manufacturing Data Solutions
How Sciemetric Can Help You Get Started with Data Collection & Analytics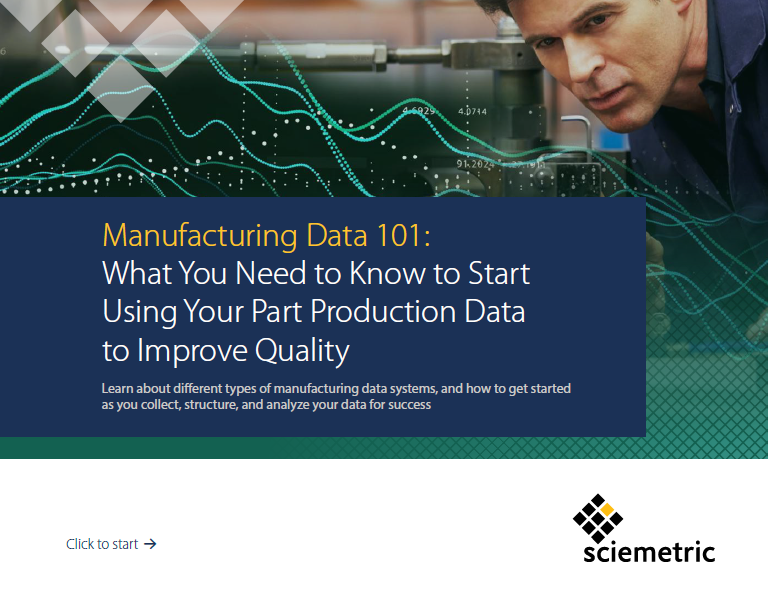 Fill out the form (left) to access this free ebook.