Boston, Massachusetts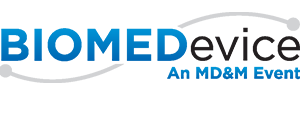 We will be at BIOMEDevice Boston with our rep partners, Benchtop Devices, at the Boston Convention & Exhibition Center from May 15-16, 2019. Explore the latest medtech trends and technologies from Sciemetric and our partners, Cincinnati Test Systems. 
Together, we offer the industry's broadest leak test portfolio with the unique capability to provide a common solution for all tests on your line—from leak test to virtually any in-process test. Our data management and analytics feed into this common solution, providing you with ultimate manufacturing traceability across your enterprise.      
Visit us to see these devices in action! You'll find us with Benchtop Devices in Booth 243. 
Learn more about BIOMEDevice Boston: https://biomedboston.com/