Application Note | Avoiding Destructive Pull-Tests for Weld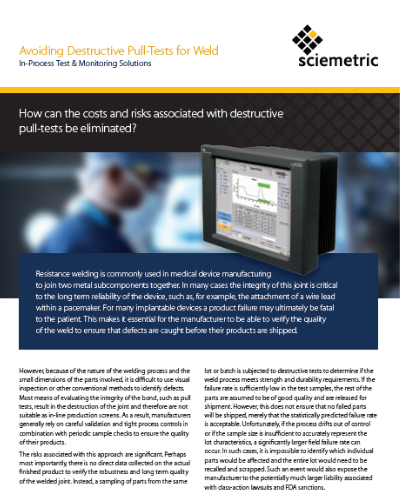 Resistance welding is commonly used in medical device manufacturing to join two metal subcomponents together. In many cases the integrity of this joint is critical to the long term reliability of the device, such as, for example, the attachment of a wire lead within a pacemaker. For many implantable devices a product failure may ultimately be fatal to the patient. This makes it essential for the manufacturer to be able to verify the quality of the weld to ensure that defects are caught before their products are shipped.
Read the Application Note to learn more about Sciemetric's industry-leading solution for avoiding destructive pull-tests for weld.