Application Note | Power Steering Pump Assembly: Force Versus Distance Process Monitoring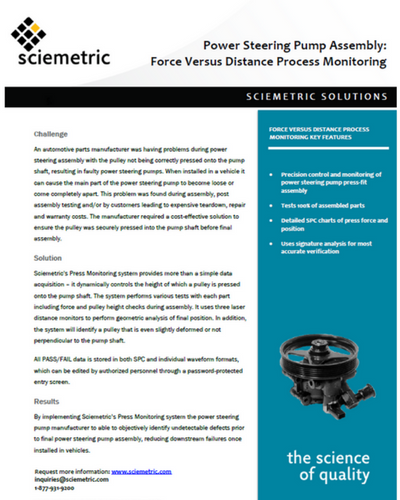 A faulty pulley being incorrectly pressed onto the pump shaft resulted in faulty power steering pumps. The manufacturer required a cost-effective solution to verify that the pulley was securely pressed into the pump shaft prior to final assembly. In one case, Sciemetric's press monitoring system was installed to find the defects before final assembly by performing various tests with each part including press force, and pulley height checks during assembly, providing detailed signatures of the press, position while storing all data for complete traceability.
Read the Application Note to learn more.