Application Note: Valve Tappet Set Process Monitoring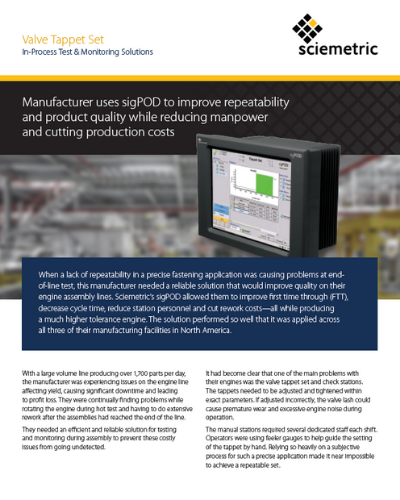 When a lack of repeatability in a precise fastening application was causing problems at end-of-line test, this manufacturer needed a reliable solution that would improve quality on their engine assembly lines.
Sciemetric's sigPOD allowed them to improve first time through (FTT), decrease cycle time, reduce station personnel and cut rework costs—all while producing a much higher tolerance engine. The solution performed so well that it was applied across all three of their manufacturing facilities in North America. Read the application note to learn more!