Application Note: Destructive & Durability Testing System for Hydraulic Components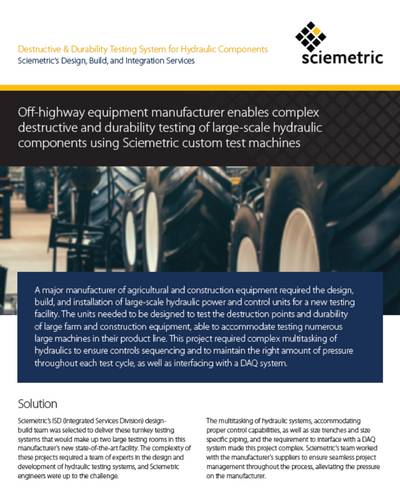 A major manufacturer of agricultural and construction equipment required the design, build, and installation of large-scale hydraulic power and control units for a new testing facility. The units needed to be designed to test the destruction points and durability of large farm and construction equipment, able to accommodate testing numerous large machines in their product line. This project required complex multitasking of hydraulics to ensure controls sequencing and to maintain the right amount of pressure throughout each test cycle, as well as interfacing with a data acquisition (DAQ) system.
Read this application note to learn how Sciemetric's ISD (Integrated Services Division) design-build team delivered this turnkey testing system.