Infographic: Bridging the Gap Between Data and Insight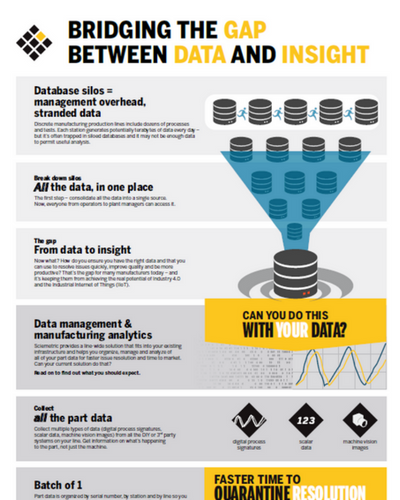 Sciemetric helps manufacturers and companies in the industrial sector bridge the gap between data and insight using our data management and analytics solutions.
Click the document link below to view the full infographic, which explores the different ways Sciemetric could help you improve your production line using data. 
Check out our industrial analytics solutions for more information.