Sciemetric EDGE 412 Dual Carrier Datasheet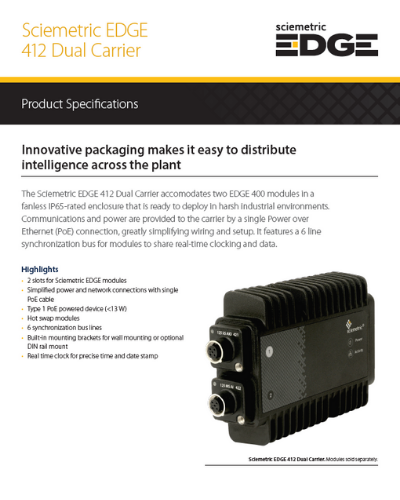 The Sciemetric EDGE 412 Dual Carrier accomodates two EDGE 400 modules in a fanless IP65-rated enclosure that is ready to deploy in harsh industrial environments. Communications and power are provided to the carrier by a single Power over Ethernet (PoE) connection, greatly simplifying wiring and setup. It features a 6 line synchronization bus for modules to share real-time clocking and data.
Read the datasheet to learn more.