Sciemetric EDGE Platform Brochure
A Versatile, Distributed Platform for Industrial Monitoring and Process Control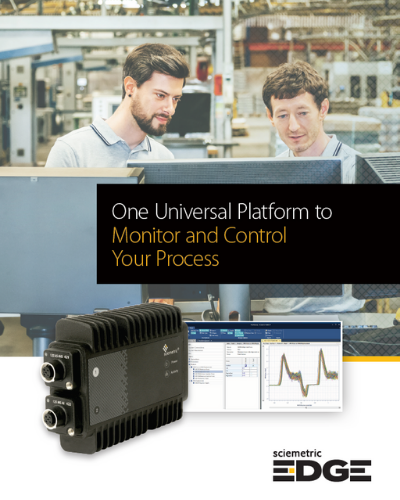 Sciemetric EDGE is a universal industrial analytics platform to help you perfect your process in record time. This distributed data analytics system removes barriers to collecting data, driving productivity improvements and cost savings. 
The platform performs digital signal processing and signature analysis to offer in-depth insight into the performance, reliability and repeatability of a broad range of applications. Processing, analytics and control functions are remotely configurable, giving you a centralized management of your distributed operations. 
The Sciemetric EDGE platform provides industrial operations with a sophisticated, exciting, new way to monitor a process, perform real-time pass/fail control, and gain the visibility needed to optimize and control the overall process.