Sciemetric Studio Brochure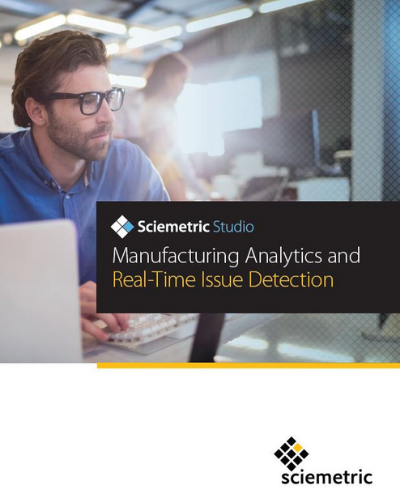 Sciemetric Studio is a suite of next generation analytics software designed for manufacturing. Process data is accessed from a Sciemetric QualityWorX Enterprise or Local project, including scalar data points, digital process signatures and machine vision data and images.
By applying our industry-leading analysis capabilities for digital process signatures, Sciemetric Studio allows you to quickly spot anomalies caused by problematic parts. Statistical Process Control (SPC) based on Nelson rules reveal processes that aren't performing to specification, in real-time and historically. Advanced Trend and Waveform Analyzer capabilities help you determine the most effective test limits and method(s) of analysis for effective, continuous defect detection on your line. Learn more.