Sentinel 3520 Specifications Sheet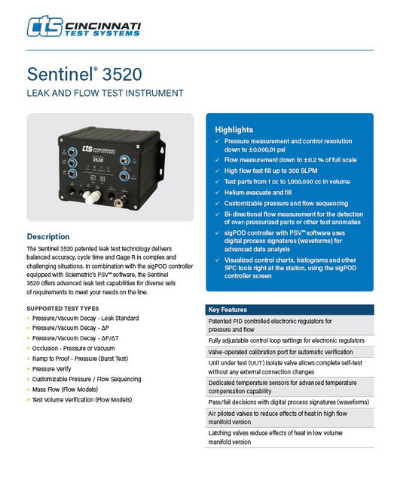 The Sentinel 3520 patented leak test technology delivers balanced accuracy, cycle time and Gage R in complex and challenging situations. In combination with the sigPOD controller equipped with Sciemetric's PSV™ software, the Sentinel 3520 offers advanced leak test capabilities for diverse sets of requirements to meet your needs on the line.
Download the Specifications Sheet to learn more.