Application Note: Leak Test of AC Radiator Assembly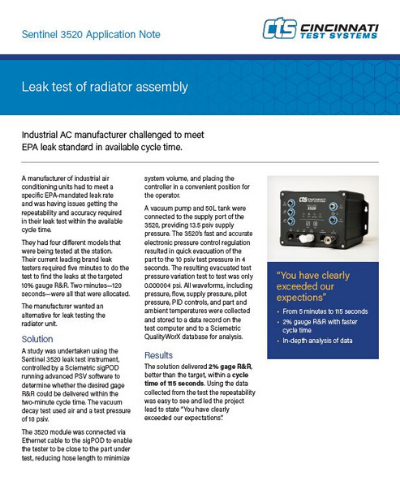 A manufacturer of industrial air conditioning units had to meet a specific EPA-mandated leak rate and was having issues getting the repeatability and accuracy required in their leak test within the available cycle time. They had four different models that were being tested at the station. Their current leading brand leak testers required five minutes to do the test to find the leaks at the targeted 10% gauge R&R. Two minutes – 120 seconds – were all that were allocated.
Read on to learn how the Sentinel 3520 solved the problem.