Industry 4.0 and the Industrial Internet of Things (IIoT) are on the minds of manufacturers and other industrial organizations. The potential to make practical use of the Big Data that has overwhelmed these companies for years is enormous—and the challenge is daunting.
At Sciemetric, data is in our DNA. Our solutions for Data Management connect industrial systems and assembly processes with real-time data collection software to provide insight that is data-driven. And that means improved quality, higher yield, and greater productivity.
Collect & Store

QualityWorX can take data of any type from nearly any test or process and consolidate it in a single, centralized database, organized by serial number. With Sciemetric's manufacturing data management system, data is easily recalled from the database for re-analysis later—which is key to solving production problems when they occur and optimizing tests and processes.
Collect & Store with QualityWorX Database
Collect the right production data
Whether you're tweaking a test, optimizing a process, or fixing a problem, making the right decision requires the right data—and that means all the data. Digital process signatures, scalar data, and machine vision images and data work together to provide a complete picture of production line health. QualityWorX manages data from Sciemetric and third party process monitoring, machines and test systems so you have all the information you need at your fingertips when the issue of the hour arises.
Analyze & Report

QualityWorX Dashboard and Sciemetric Studio provide you with a flexible set of analysis tools to meet your requirements, from quick, simple visual charts and graphs to more complex analysis.
Analyze & Report with QualityWorX Dashboard
Do in-depth analysis with Sciemetric Studio
Act & Improve

The ability to collect, store, analyze and report on the large amounts of data produced by today's connected factories brings powerful benefits to industrial organizations. When the need of the hour arises, finding the needle in the haystack is easier. Anomalies in processes are revealed. Opportunities for optimization can be tested offline to avoid impacting production. And it all happens in hours—not days or weeks.
Read this free e-book to learn how you can take immediate action based on the data you've analyzed from across your production line.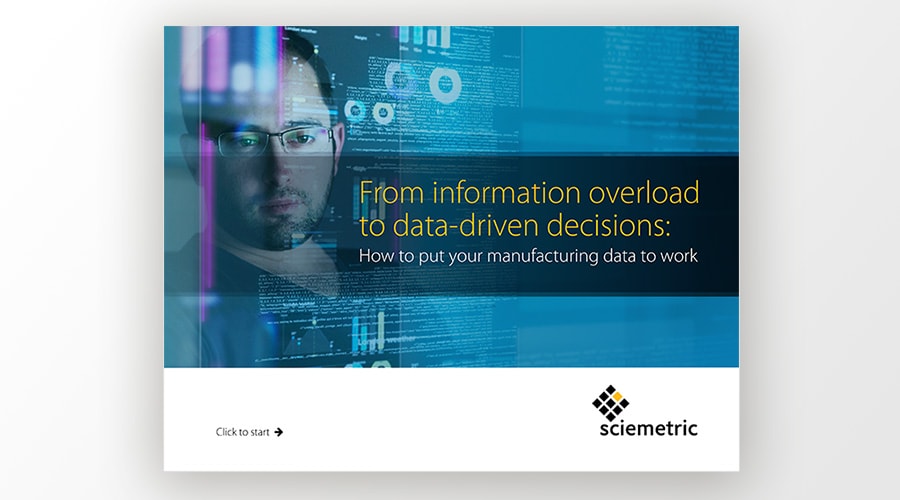 ---
Put your manufacturing data to work
As the number of connected systems in an industrial environment increases, manufacturers are becoming increasingly aware of the value of data and manufacturing metrics to quickly resolve issues and proactively manage production. Sciemetric's Data Intelligence software suite is an Industry 4.0 solution for manufacturers looking to unlock the potential of production data to make improvements across the line and the enterprise.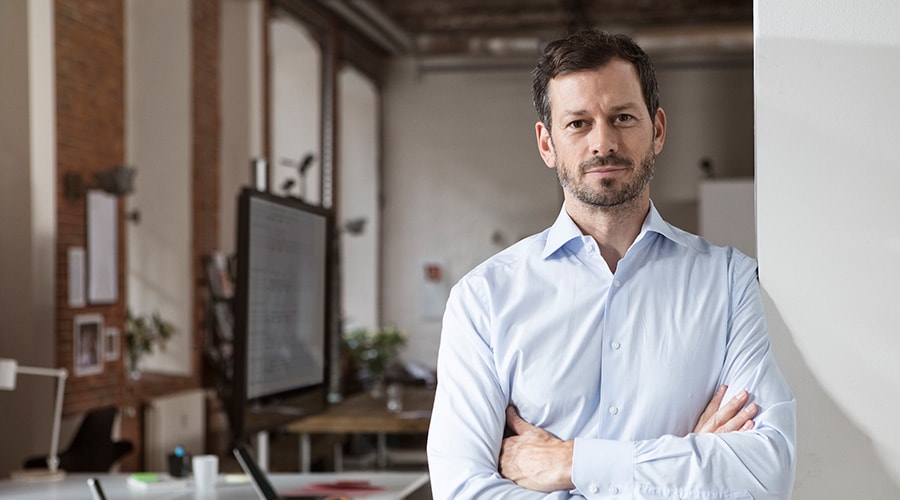 ---