Contributed by: Sciemetric Staff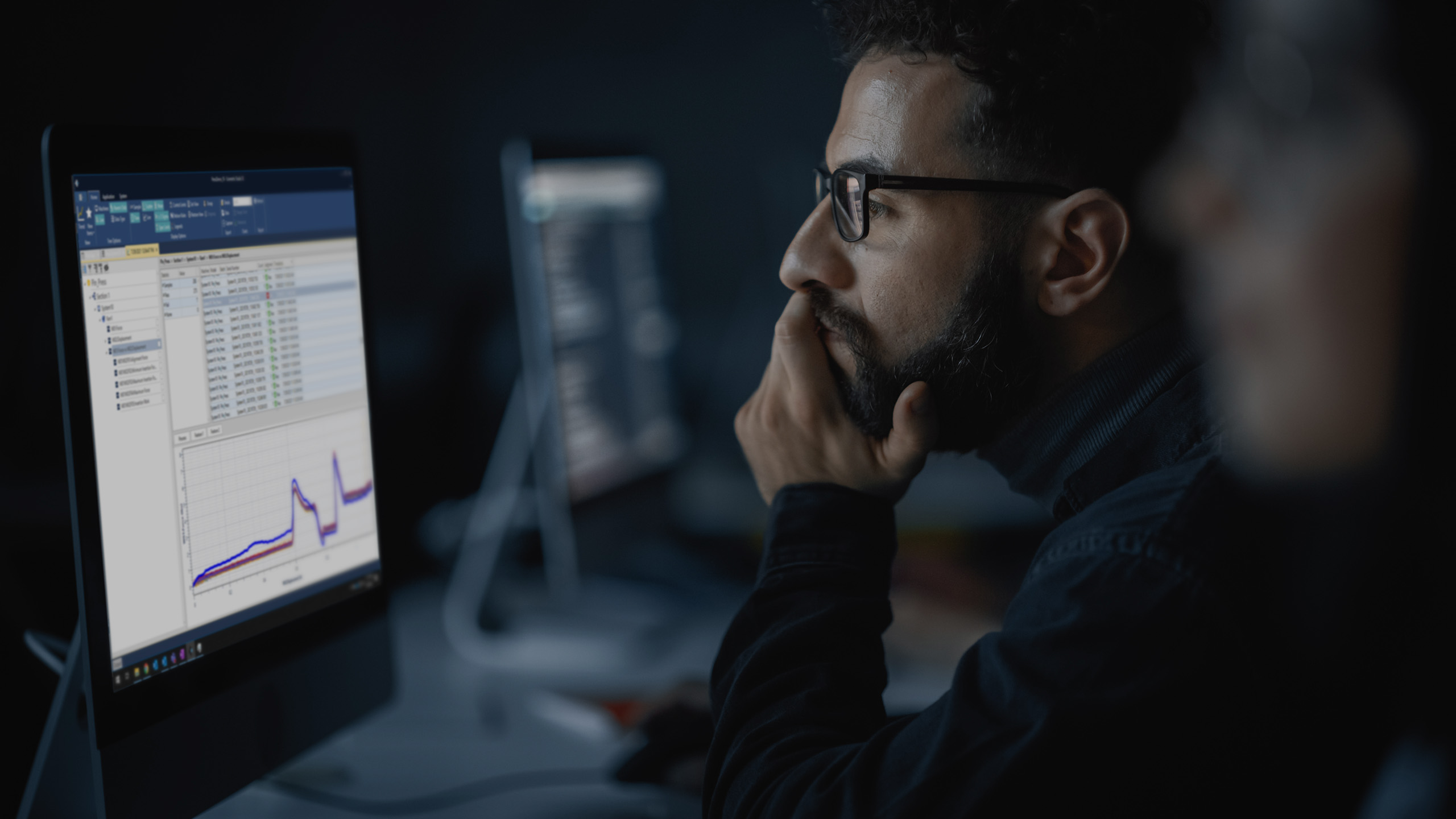 Regardless of where your plant lies on the digital transformation scale, your most essential tool for achieving practical and profitable change is your production data. Below, we look at 7 common tasks required on nearly any assembly line and how you can use your production data to do them better and more efficiently, achieving new levels of product quality and profitability.
Effectively Calculate Yield 
When looking at yield, simply looking at production yield can be deceiving. It doesn't break out the added costs associated with those parts or assemblies that had to be reworked or retested. A production yield of 98% may sound great, but if 10% or more of the parts required some amount of re-work, the average cost to produce each unit may be quite expensive.
Learn why calculating first time yield (FTY) is more accurate, and how to use your production data for significant cost savings each year >      
Set Better Test Limits 
Setting the right test limits is of the utmost importance for your product quality. And while setting limits often involves and lot of guesswork, and trial and error, this process can be drastically improved using your production data. More accurate pass/fail means you can reduce false rejects, catch actual defects and learn how to avoid them in the future.
Learn how manufacturing analytics software makes it easy to identify where limits should be tightened (or loosened) and to determine what new feature checks may need to be added to a process or test > 
Reduce Cycle Time 
The need to increase production capacity often forces manufacturers to reduce cycle times at their stations. The tricky part is achieving the careful balance of reducing cycle time while also maintaining the quality and accuracy of the process.  
Learn how manufacturers use their historical part data and the right analytics tools to analyze test cycles and determine where time can be saved, with real insight on the trade-offs > 
Prevent EOL Failures 
Catching failures at the end of the line is a huge drain on overall productivity and efficiency. The sooner you detect and correct a product quality issue, the less disruptive it will be, and the less costly it will be to fix. For overall quality and efficiency gains, your team's focus must be on more than just a final quality check at the end of the line. 
Learn how manufacturers use their data to analyze production and identify additional checks to be implemented throughout the line to ensure issues are caught before the EOL test > 
Improve Repair Bays 
Repair bay operations can be viewed as much more than a reactive function. An effective repair bay in the modern plant should operate with a two-way flow of data. When part-specific data is available, the repair bay can become a proactive part of the production line. 
Learn how to use your production data more effectively, to drive your defect resolution and data management strategy for continuous quality improvement > 
Respond Quickly to Quality Problems 
What if a defect isn't caught until after a product is on the way out of the factory or already in the field? With the right data strategy in place, you will be able to respond quickly and efficiently. Using data, we've seen customers able to pull specific parts from the loading bay – what they called a "trailer pull" – within an hour of discovering an issue.
Learn how to set up your data management strategy to enable quick investigation and resolution of product quality problems >  
Digitize Paper Records 
Storing production data in the form of paper and folders poses challenges when it comes to analyzing your production data in the event of a quality problem and for enabling continuous improvement. When records are available in a digital, organized database, the analysis process could take minutes instead of taking days or weeks of sifting through paper records. 
Learn how Sciemetric helps manufacturers digitize paper records for greater access to their data and deeper insights to improve production > 
Enable these benefits on your line with Sciemetric's scalable data collection, management, and analytics solutions  
Sciemetric has worked with manufacturers all over the world, in a wide variety of industries, to help them make better use of their production data. Sciemetric delivers the insight to conquer your most critical issues and enable continuous improvement on your line. 
Looking to solve problems more efficiently, improve product quality, and make your line more profitable? Contact us! We'd be happy to discuss your challenges. 
See how manufacturers get real results using their production data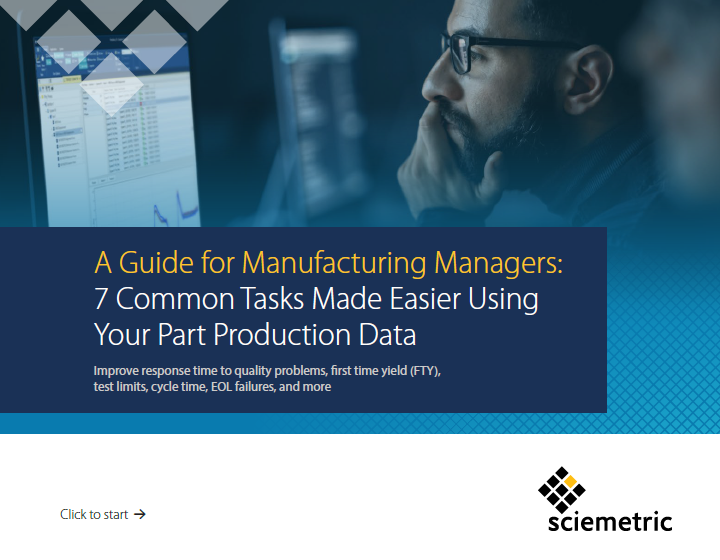 In this e-book, we discuss the above 7 tasks in more detail, and provide case study examples to illustrate steps taken and the results that can be achieved when a manufacturer's line is equipped to collect, correlate and analyze the right data, to achieve new levels of quality, efficiency and profitability.
DOWNLOAD E-BOOK: 7 common tasks made easier using your part production data