The QualityWorX CTS DataHub is a nominee for the New Product of the Year Award at The Assembly Show, taking place Oct. 23-25 in Rosemont, IL. Come visit us with Cincinnati Test Systems at Booth 813 to see this new product in action!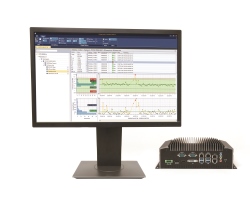 Sciemetric and CTS released the QualityWorX CTS DataHub in July – the first of many innovations to come from our collaboration as part of the TASI Group of Companies.
The QualityWorX CTS DataHub aggregates data from multiple leak test instruments into a single analytics database for real-time usage. This helps quality engineers quickly find answers when parts fail leak tests, reduce the financial impact of a quality issue, and optimize test stations to raise the bar on quality and yield. This turnkey platform can be collecting and analyzing data from your Sentinel leak test instruments within minutes, without the need for complex IT support to set up.  
The QualityWorX CTS DataHub is one of 12 products that made the cut from among the scores of new products for manufacturing assembly reviewed by the editors of ASSEMBLY Magazine over the past year.
How will the best new product of the year be determined? Your votes!
For the first time, attendees of The Assembly Show can vote on their favorite product using the new event mobile app. Search for "Assembly Show" in your device app store to find the app. Then Select the "Voting" icon to place your vote.
Read the QualityWorX CTS DataHub press release for more information.
Visit The Assembly Show website to learn about the nominees.