Ottawa, Ontario – Sciemetric, part of the TASI Group Product Integrity business segment, is pleased to welcome a newly appointed General Manager, Shankar Krishnamurthy. Shankar brings to the role a wealth of knowledge and expertise from his experience in product management, applications and international leadership.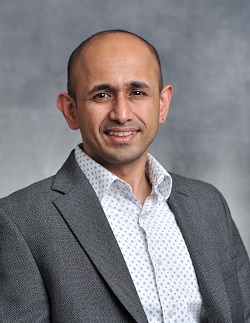 "I am humbled and excited at the opportunity to take on this new role with Sciemetric. Over the past few years, I have had the opportunity to work closely with Sciemetric as part of the TASI Group. I am very impressed with Sciemetric's technology and team of experts, and I look forward to continuing to grow the company into new and expanding markets," says Shankar. 
Sciemetric, Cincinnati Test Systems (CTS), and innomatec form TASI Group's Product Integrity business segment. Together, they provide quality and productivity solutions to manufacturers worldwide, with locations in the U.S., Canada, Germany, the U.K., China, Korea, and India. 
Shankar started with the TASI Group as Product Management Director at Cincinnati Test Systems in 2015 and since had several roles in R&D, product management, applications and international leadership, his most recent position being Vice-President and General Manager of Asia-Pacific operations for TASI Group's Product Integrity business segment.
"Shankar has performed well at the TASI Group by establishing clear priorities and aggressive, but achievable, goals that align with market expectations and demand. His skillset and experience are well suited to Sciemetric and I'm excited to see the organization grow under his leadership," says Kevin Hansell, President, TASI Group, Product Integrity. 
About Sciemetric
Sciemetric's industry-leading data management and analytics capabilities empower our clients to start using their data today for greater process visibility and control and faster issue resolution. We deliver Industry 4.0 tools for a variety of industrial operations and manufacturing processes. Our expertise and reputation was built over decades working with manufacturers world-wide to solve their biggest productivity and quality issues, and optimize their production lines quickly, through in-process monitoring/testing and practical data analysis. Sciemetric is part of the TASI Group's Product Integrity organization, with sales and support offices in Canada, the U.S., the U.K., India, and China.
About TASI Group
The TASI Group of Companies (www.tasigroup.com) helps industrial companies chart their ideal migration path to Industry 4.0 with a diverse portfolio of products and services, including three technologically advanced Strategic Business Segments commonly linked by a disciplined focus on Test, Inspection, and Measurement. Manufacturers in industries ranging from automotive and off-highway, to medical, consumer goods, HVAC, and defense can now turn to one integrated team, consisting of Sciemetric, CTS, and innomatec as part of the TASI Group's Product Integrity business segment, to tackle their greatest production and operational challenges to improve quality, yield, and efficiency.