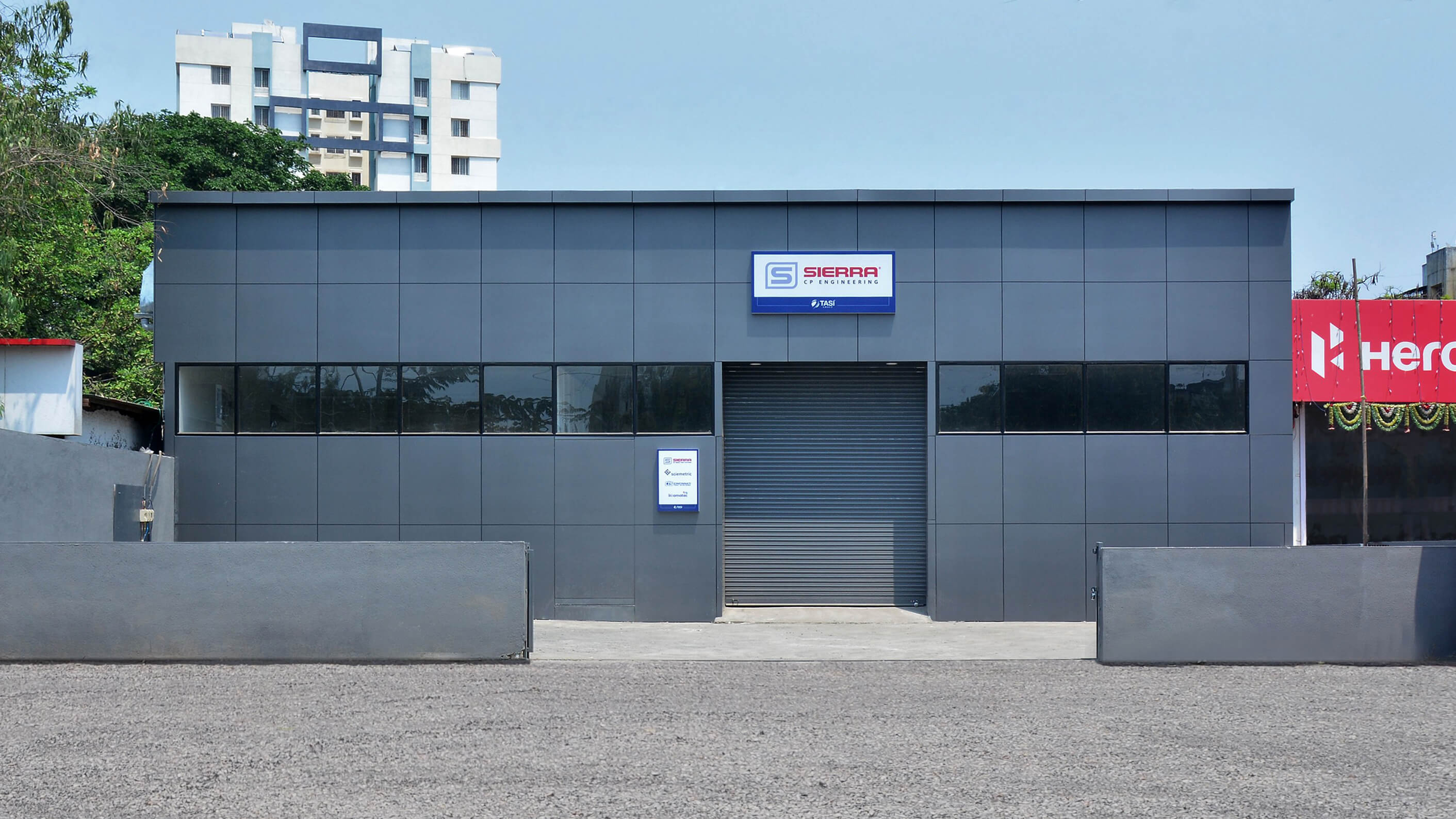 Sierra CP adds state-of-the-art manufacturing facility to TASI Product Integrity's India HQ
Facility will shorten order lead times, enhance service for India's manufacturing sector
March 17, 2021 – Pune, India – Sierra-CP Engineering (www.sierrainstruments.com/autotest/), part of TASI Group's Product Integrity organization, has opened a new manufacturing facility to better serve India's automotive, industrial, and alternative propulsion sectors with world-class test solutions.
The facility, operated by subsidiary Sierra CP India, is the latest addition to TASI Product Integrity's expanded Indian headquarters in Pune. TASI Product Integrity's local HQ also includes sales and support teams and an Engineering Centre of Excellence for Cincinnati Test Systems (www.cincinnati-test.com), Sciemetric (www.sciemetric.com), and innomatec (www.innomatec.com).
Through its new facility, Sierra CP India will manufacture, assemble, and test products and systems to support Sierra-CP's supply of test systems for the Indian market. Customers will benefit from shorter lead times and enhanced local service and support.
"We consider the Indian market a vital and strategic element for Sierra CP's growth in the years to come," said Martin Hird, Managing Director of Sierra-CP and CP India. "Our new facility in Pune, one of India's main manufacturing hubs, ensures we can react quickly and continue to deliver competitive and innovative solutions that exceed our customers' expectations."
"The investments being made in Pune by Sierra CP and TASI Product Integrity align with the Indian government's #makeinindia initiative that encourages growth in domestic manufacturing and supply chains," said Kevin Hansell, President of TASI Product Integrity. "We are proud to be playing an active part in the development of this growing and vibrant market."
Cincinnati Test Systems, innomatec, and Sciemetric operate in India under the legal name Sciemetric India Pvt Corp. Together with Sierra CP, they serve India's manufacturing and automation industries with the broadest leak testing, process control, and data management portfolio available.
About TASI Product Integrity
TASI Product Integrity (https://tasigroup.com/product-integrity/) is a global provider of product testing, inspection, and quality solutions for a wide range of manufacturing operations – transportation, general industrial, medical devices, packaging, pharmaceutical, food and beverage, appliances, and consumer products. Product Integrity serves this diverse global customer base with a team of partner businesses that includes Cincinnati Test Systems, CTS Schreiner, innomatec Leak Test Solutions, Sciemetric, and Sierra-CP Engineering. Together, they provide instrumentation, test machines, and engineered systems from 11 locations in North America, Europe, and Asia.
Media Contact:
Leo Valiquette
1-613-769-9479
leo@leovaliquette.com